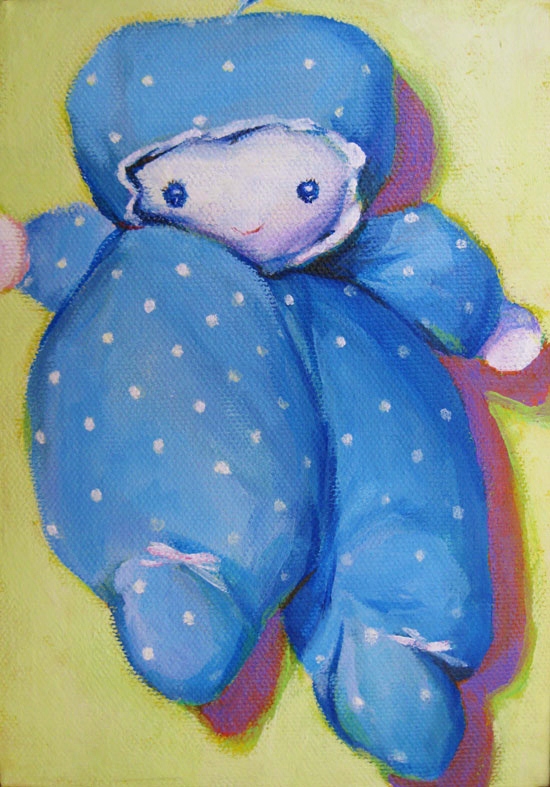 5″x7″ acrylic, 2011. I've been recieving some challenging projects of late, several of which involve painting beloved lost toys. In the case of Bubble, there were only a couple of very old, blurry images and a lovingly detailed desciption for me to work from. Bubble, an all-cotton stuffed doll, belonged to Denise, who lives in Hong Kong. Her mother purchased it for her in Australia before her birth, and Bubble has reclined against the pillows on Denise's bed all her life. But a couple of months ago Denise's mother took Bubble to the cleaners and the doll was lost. Devastated, Denise commissioned this portrait to commemorate her long-time friend.
Order a print of this painting:
More info about prints here.