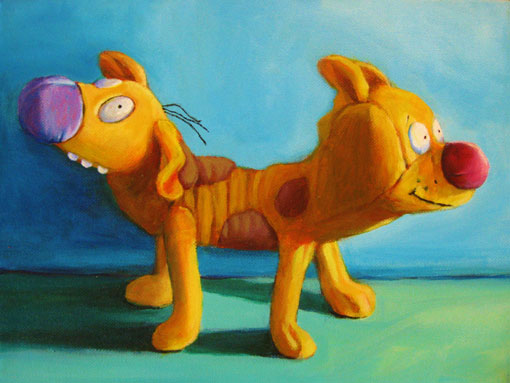 9″x12″ acrylic, 2011. It's so much fun to paint toys for grown folks like Mary's two sons, who are 21 and 23. The boys came of age in the high Nickelodeon era, and so, naturally, their favorite toys were both cute and slightly disturbing. Mary ordered portraits of each as Christmas presents for them, and was kind enough to mail me the actual toys rather than photos. The first of the two paintings depicts a stuffed CatDog, who comes equipped with a ratchet-y, bendable back which renders him slightly poseable. His cheery expression(s) made him very pleasant to spend time with and I'll miss having him around!
Order a print of this painting:
More info about prints here.