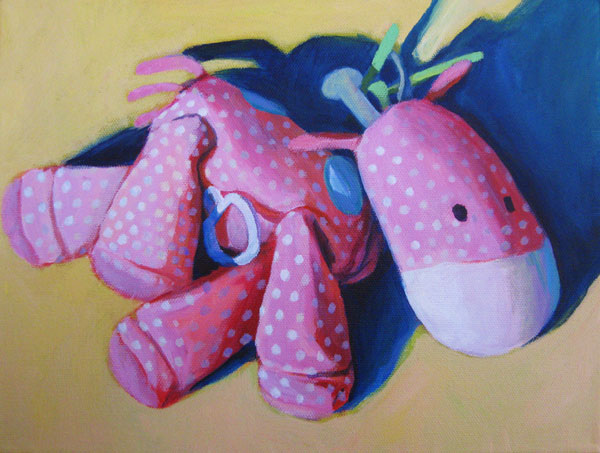 9″x12″ acrylic, 2011. I absolutely love the design of Carter's stuffed toys, and I've had a blast over the past few weeks painting several adorable specimens. They have such amusingly exaggerated proportions and that sweet, rather blank expression often seen on contented babies. The simply-rendered eyes and lack of a mouth borrow from the Sanrio school of less-is-more. This portrait of Gigi the giraffe, commissioned by Bill for his little daughter, will be an Easter gift. And here's a watercolor sketch I did a few years ago of our own "Jingle Giraffe."
Order a print of this painting:
More info about prints here.