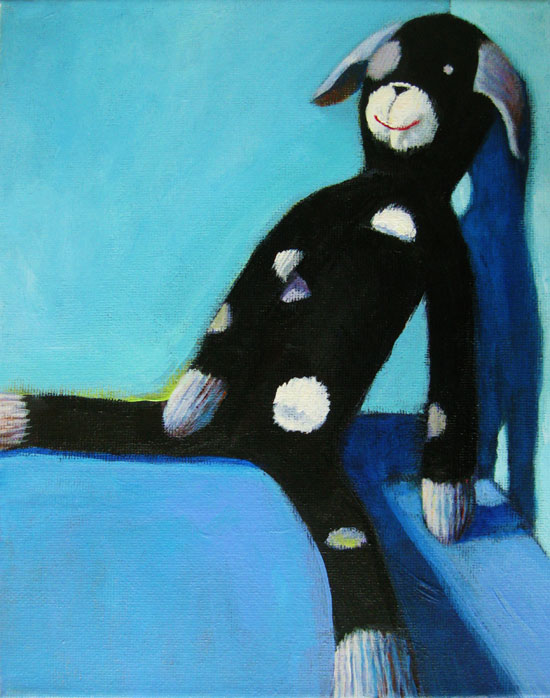 8″x10″ acrylic, 2011. The most important part of this stuffed Blabla "Licorice" dog is not shown in this portrait. it is, of course, his tag! Like many little children, three-year-old Lucas finds the tag on his favorite toy to be the element most deserving of his attention. My own Sonja was also obsessed with tags, which was such an amusing suprise to me, as I had never heard of this phenomenon! Here she is, obsessing over the "best" part of a little pink bear: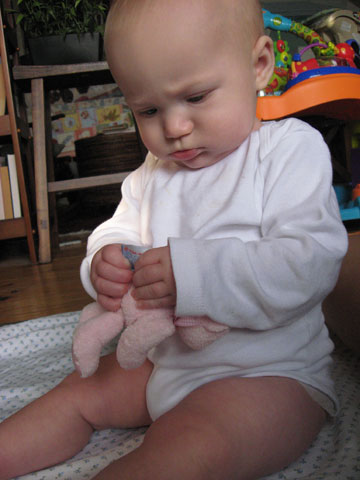 Lucas has had this floppy toy, which he simply calls "Dog," since he was a tiny baby. His mother, Amy, tells me that he loves to suck his fingers while snuggling with him. This portrait will be a gift for Lucas' upcoming fourth birthday.
Order a print of this painting:
More info about prints here.