Did you know that if you or your child has lost a beloved toy, there are websites devoted to your search for a replacement? One such wonderful site which I recently stumbled upon is Plush Memories. This free service posts your photo and description and invites comments from anyone with helpful information. Of course I feel a real connection with the general sentiment behind preserving favorite toys, so I've been thoroughly enjoying perusing this site! The range of quirkiness and cuteness represented among the photos of the missing is beyond entertaining. I love painting wacky monkeys (as seen here and here,) and so I was amused to find these images posted: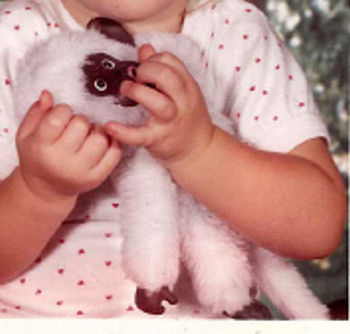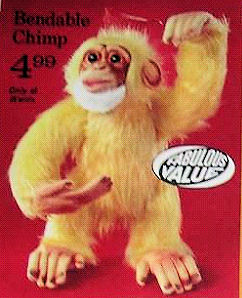 And this, from a ridiculously funny and touching entry, is a DRAWING of a lost stuffed bunny: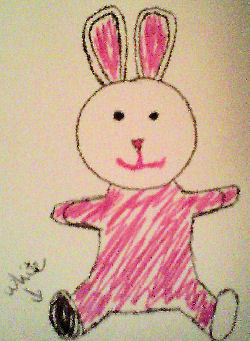 And here's the photo which originally provoked both my husband and me to simultaneoulsy jump up and shout "Choo Choo!" This tattered yellow… rooster? is identical to my daughter's beloved stuffed chicken, as I mentioned in my last post.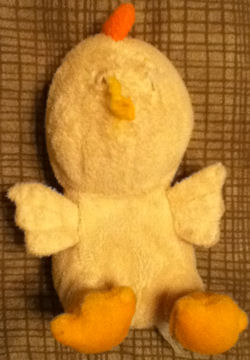 In light of the recent string of tornados and floods, the folks at Plush Memories are making lost-toy searches for disaster victims a top priority. This site supports a good cause, and is so much fun to explore!