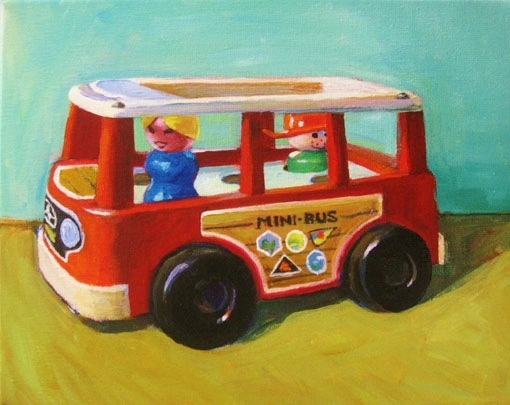 8″x10″ acrylic, 2011. Our nephews are absolutely mad for things that go! I painted a wooden train for choo-choo crazy Sean when he was two. Today is Sean's little brother Kevin's second birthday, and since he loves any and all vehicles, I thought I'd paint my favorite vintage Fisher-Price toy bus for him. At his party tonight many toes were run over by new trucks, buses, and remote-control cars!
Order a print of this painting:
More info about prints here.