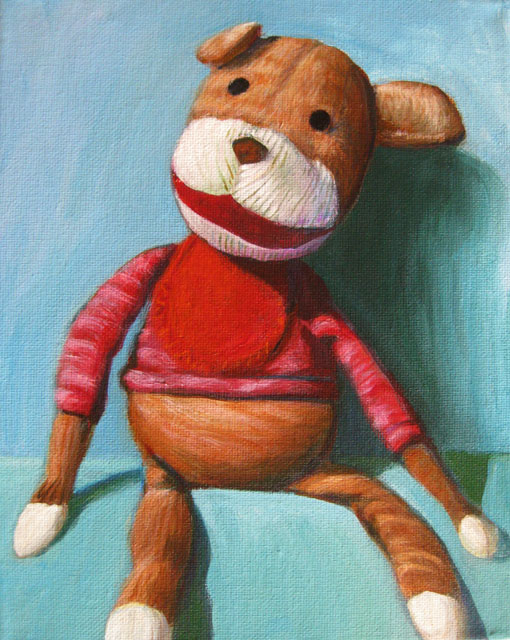 8″x10″ acrylic, 2011. Elijah's clever mother Cassandra has embued his sock monkey with a sense of mystery and intrigue. During nap time, she would tell him, "Monk" would play on his own, and she even provided strategically posed photos with puzzles and toys as proof! Monk has survived being dragged to preschool and the dog's overly-affectionate snuggling. Now that Elijah is five, he only calls for Monk occasionally when he's sick or a bit sad, but he continues to be a beloved part of the family. Toys who seem to lead independent, adventurous lives are so endearing… click here for the story of a world traveling potato head!
Order a print of this painting:
More info about prints here.