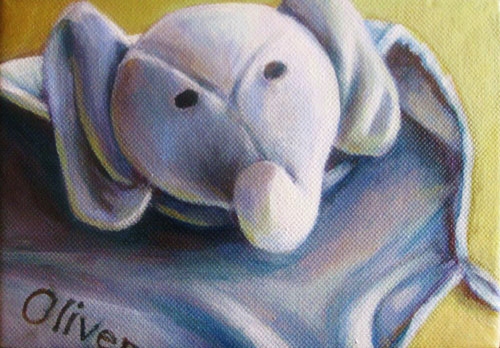 5″x7″ acrylic, 2011. Oliver has many close friends, but this elephant blanket is his main squeeze. It's so special that it warrants its own separate portrait, while the rest of Oliver's adorable cribmates share another canvas entirely. Oliver's mother Allisyn commissioned both portraits for his upcoming first birthday. Working on this piece reminded me so much of the portrait I made of Heather Armstrong's daughter's lovey, which was another sweet elephant blanket-head personalized with the child's embroidered name.
Order a print of this painting:
More info about prints here.