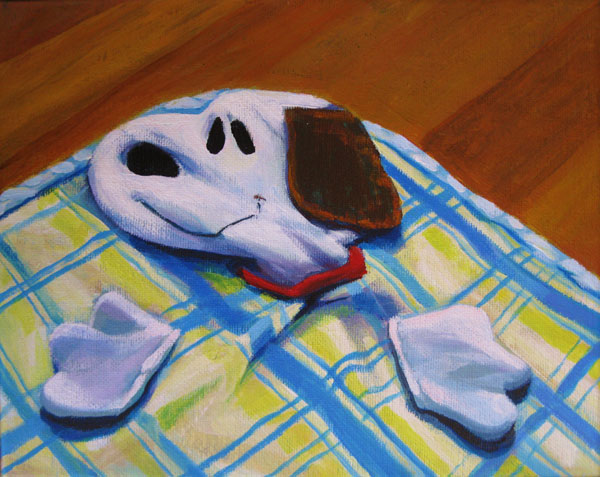 8″x10″ acrylic, 2011. I must say that I'm stunned by this rather "antique" specimen of a blanket-head! I had thought the the blanket-with-a-head phenomenon was fairly recent, but this Snoopy was the childhood companion of a man who is now 30 years old! It's just barely three-dimensional, its head and hands lying rather flatly against the blanket, so it's not quite the literal hybrid of fully-formed stuffed animal and blanket that you find today. Susan commissioned this portrait for her son in honor of the upcoming birth of his first child!
Order a print of this painting:
More info about prints here.