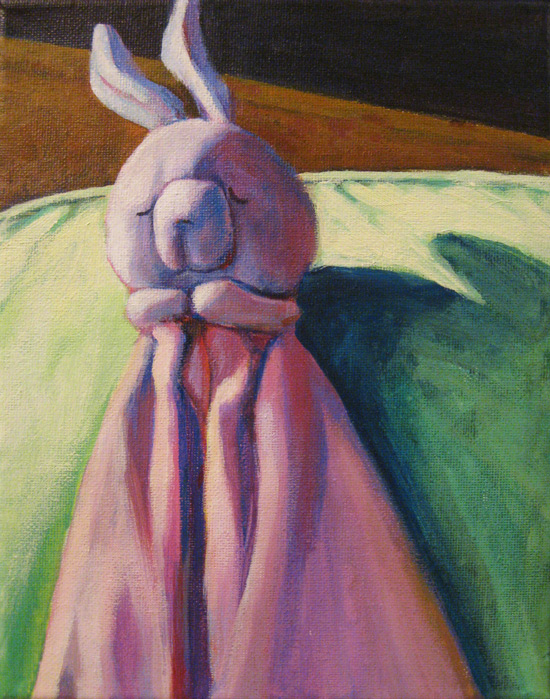 8″x10″ acrylic, 2011. I just recieved an adorable photo of 4-year-old Sophia holding this painting. Her mom, Dawn, tells me that Sophia looked at it and, after a slow moment of recognition, smiled and said "LOVEY!!" Dawn ordered this portrait after Lovey the bunny blanket had been lost and found for the millionth time, the better to preserve it — just in case. To see more of the many blanket/animals I've been painting lately, click here, and for more bunnies, here!
Order a print of this painting:
More info about prints here.